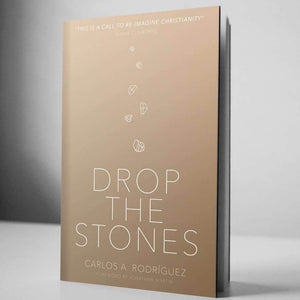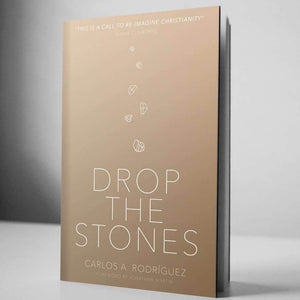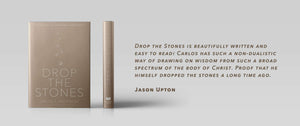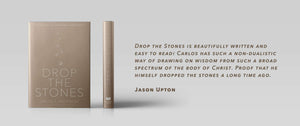 On Sale
Drop The Stones (Signed Copy) | Bundle

When you order a copy of Drop The Stones here, we will make sure to use the profits to increase the number of families we serve in our social kitchen.
Your purchase (always) has a purpose.
+ I'll personally sign it and add a few goodies to it.
Order a few.
Hugs,
Carlos
---
When a woman caught in the act of adultery was thrown down at Jesus' feet, the bloodthirsty crowd filled their hands with rocks and demanded she be stoned to death. That confrontation still reverberates in our lives today. Surely we can relate with the shame of the woman and her exposed sin. Unfortunately, we can also relate with the hypocritical crowd, reveling in the rejection of "the other." But can we fully relate with Christ, the God who intervened to save her?
For those who've become wary of tired and sometimes even offensive Christian dogmatism, Drop the Stones may be the spark that ignites the flames of faith in the true Jesus. Carlos Rodríguez tells it like it is, with a desire to motivate those who feel ready to engage the world around them, not through political or religious agendas, but through grace and love. Drawing on stories from Carlos's own pastoral experience and touching on contemporary issues from ISIS to homosexuality to refugees to mass incarceration, Drop the Stones invites followers of Jesus to drop their religious rocks and culture war clichés, and, with open hands, engage in the rewarding lifestyle of a Jesus-styled love.