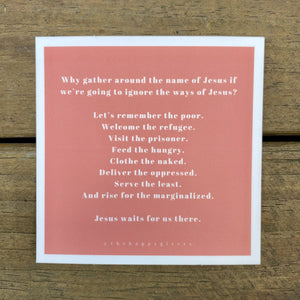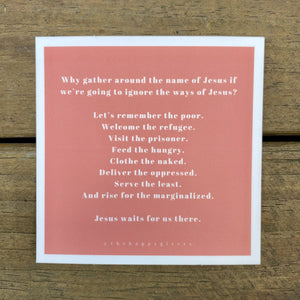 On Sale
Why gather around the name of Jesus ... | Quote Sticker

Why gather around the name of Jesus if we're going to ignore the ways of Jesus?

Let's remember the poor.
Visit the prisoner.
Feed the hungry.
Clothe the naked.
Welcome the stranger.
Deliver the oppressed.
Serve the least.
And rise for the marginalized.

Jesus waits for us there.
Fair Trade / Fair Wages
Eco-Friendly
Printed and shipped in Puerto Rico
100% of profits supports our NPO. Learn more (happynpo.com) 
Details on shipping, visit HERE.