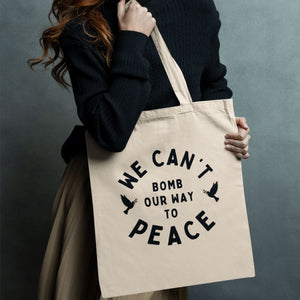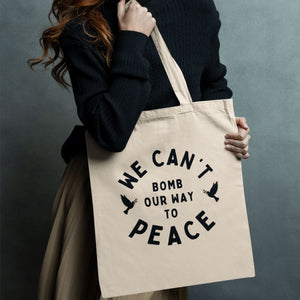 On Sale
We Can't Bomb Our Way To Peace | Tote Bag

This collection supports the work of The Parent Circle, a joint Israeli-Palestinian organization of over 600 families, all of whom have lost an immediate family member to the ongoing conflict. They have concluded that the process of reconciliation between nations is a prerequisite to achieving a sustainable peace. The organization thus utilizes all resources available in education, public meetings and the media, to spread these ideas.

50% cotton | 50% polyester (may vary by color)
Runs true to size

Preshrunk
Fair Trade / Fair Wages
Eco-Friendly
Printed and shipped in Puerto Rico
Learn more (happynpo.com) 
Details on shipping, visit HERE.