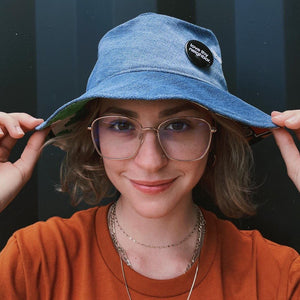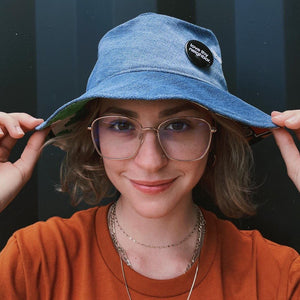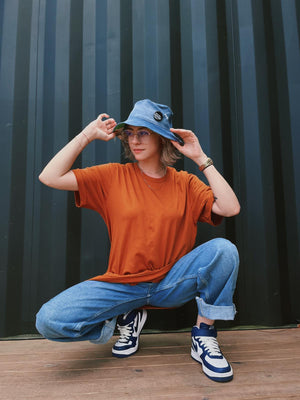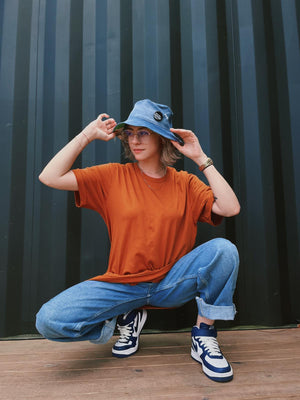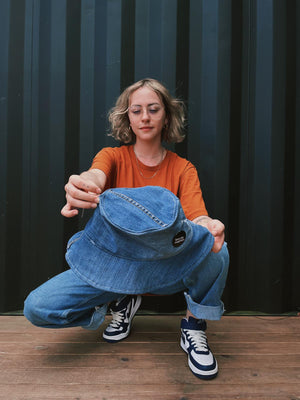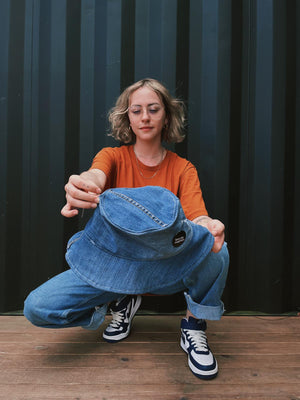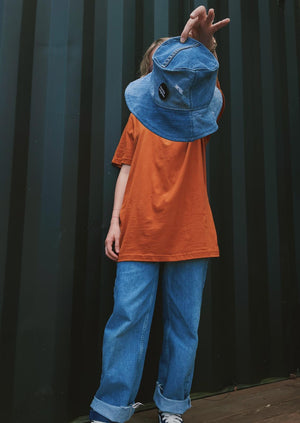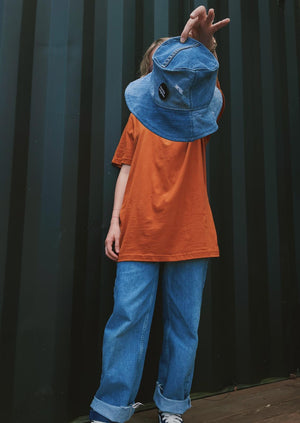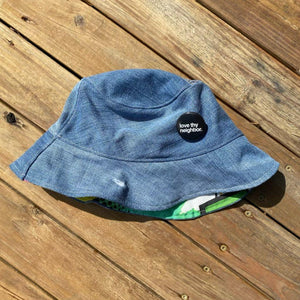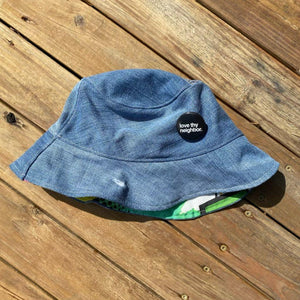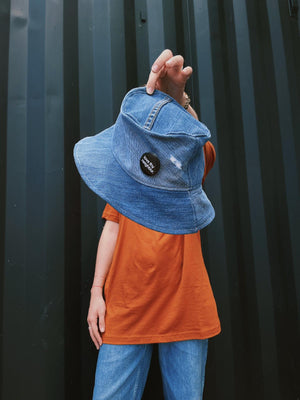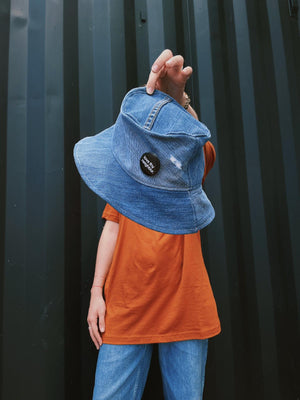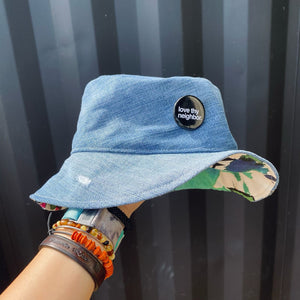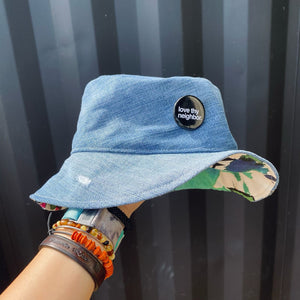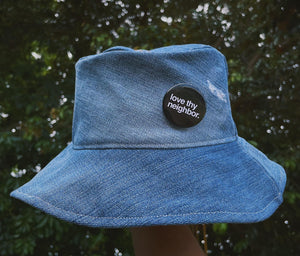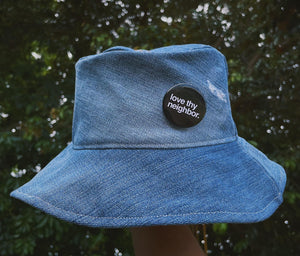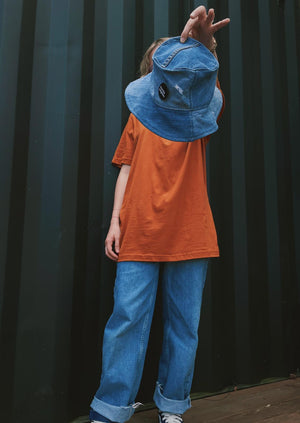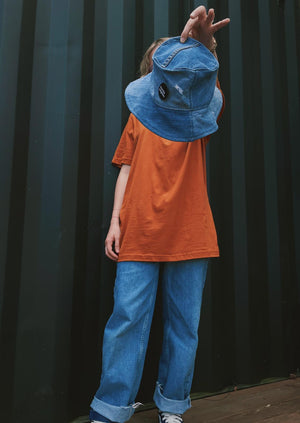 On Sale
Upcycled | Bucket Hat

Our denim bucket hats are individually handmade here in Puerto Rico - lead by the wonderful fashion designer Tania Andrea @taniaandrea.pr 
They are part of our new up-cycled collection. These trendy hats are made from denim material that once had another purpose and are custom made for you, our Happy Givers family. Together we are investing in budding fashion designers and giving single mothers the opportunity to be employed in their field, be part of our trade school here on our Happy campus in Puerto Rico. The bucket hats are produced in small batches and individually unique.
*Please note the turnaround time is 3 weeks. Also, that each hat is slightly different from what is pictured.

Material: recycled denim
Inside material has an imprint that is different in each hat
Pin is included
3 week turn-around time
every hat is slightly different
+ it supports our local community in Puerto Rico while adding profits to our non-profit work. 
If you are looking for more details or information visit the FAQ section!