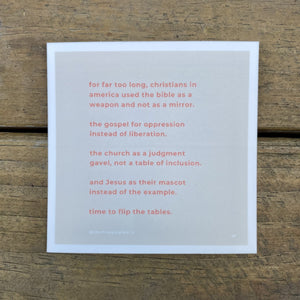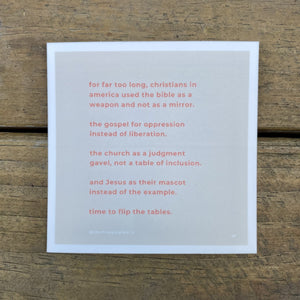 On Sale
For Far Too Long, Christians ... | Quote Sticker

For far too long, Christians in America used the Bible as a sword and not as a mirror. The gospel for oppression instead of liberation. The church as a judgment gavel, not a table of inclusion. And Jesus as their mascot instead of the example.
---
Fair Trade / Fair Wages
Eco-Friendly
Printed and shipped in Puerto Rico
100% of profits supports our NPO. Learn more (happynpo.com) 
Details on shipping, visit HERE.