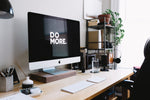 My friends,
Here are the tools we use to successfully manage our donors, post blog articles, increase profits through our online store, and grow all my social media accounts.
We can vouch for these with confidence:
1. Pure Charity:
These guys do half of the work.
You have to ask yourself, do we have the right fundraising tools, insights, and partners to scale our impact? Well, Pure Charity exists to help us nonprofits raise more money, better care for your donors, and operate more efficiently.
We have our official Non-Profit website with them (HAPPYNPO.com) and because of their service and attention we have been able to grow our donations dramatically.
They have a few options available, so Click Here and chat with their team today.
2. Bluehost Domain & Web Hosting:
Go with Bluehost and get the best hosting if you want to have an independent blog / site. Bluehost is a reliable hosts to over 2 million websites worldwide (including HappySonship.com) Also, it's only $2.95 per month!
I know that setting up a self-hosted blog can be intimidating… but this is the most essential component of being successful online (it's the equivalent of being your own boss). So if you're thinking about jumping into the online space and need legitimate help, use this guideline I wrote: How To Start A Blog (Step-By-Step Guide for Beginners).
3. Shopify
Shopify is the easiest e-commerce solution. You can sell any products online in a modern storefront designed with the mobile experience in mind.
You're in Shopify right now :)
Our online store TheHappyGivers.com is hosted here. And I'm telling you, no other site can even come close to competing with the styles, the prices and the integration of Shopify.
Here's an easy step by step guideline to get you started.
+ Here's the company I use to create, edit, print and send all my apparel. They are called Printify and they are my #1 partners in this.
4. Upviral

UpViral is still a secret… and I'm so glad it is! Since we started using it 10 months ago we gained more than 23,000 leads, which increased our email list dramatically! If you're ready to take your online income potential to the next level then you have to focus on growing your email list (and there's no one better at growing an email list than Upviral. You can Easily Run Viral Giveaway Campaigns, sweepstakes, product launches and more. This is definitely the ultimate viral referral system!
HIGHLY RECOMMEND. 
5. Clergy Advantage:
I'll tell you what they say: "For more than 40 years, Clergy Advantage has helped ministers and church staff discover how they can maximize the benefits available to them by combining retirement, housing, and expense strategies."
Their skilled team can help you manage your unique benefits and tax-related documents. I do my personal and my non-profit taxes with them. Plus, I take advantage of all the advice and resources they provide.
No brainer.
*Unless you're a non-profit tax genius, click here.
---
Now, get to work my friend. And let me know if you have questions, ideas or suggestions in the comments below.
Success to you!
Carlos