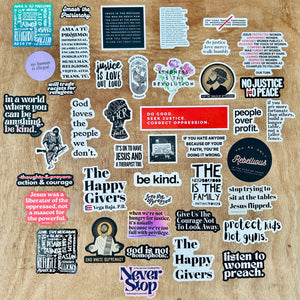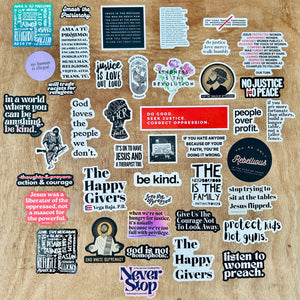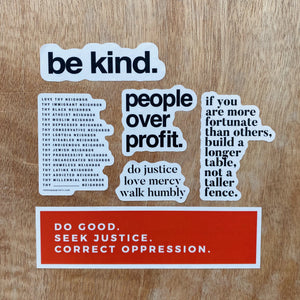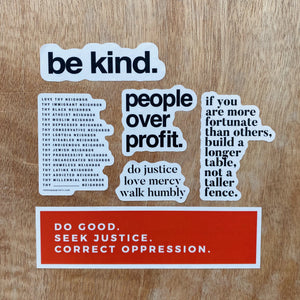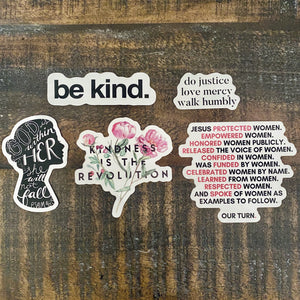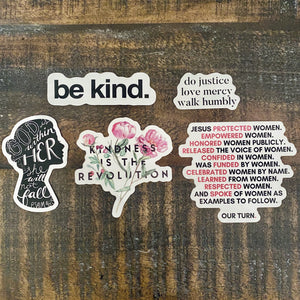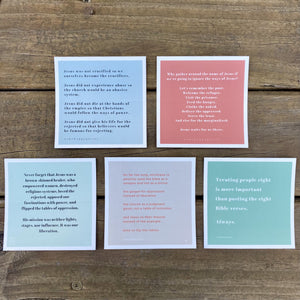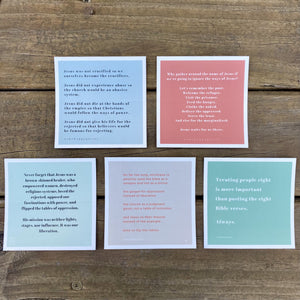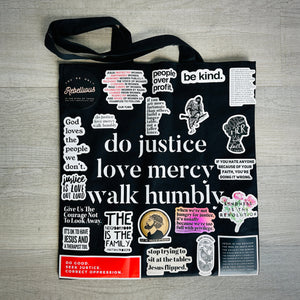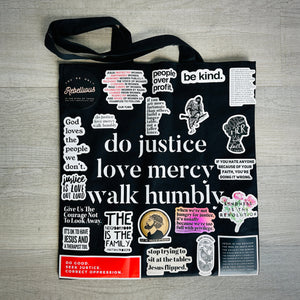 On Sale
The Happy Sticker Packs



The ultimate sticker packs are here! 
Our stickers are for indoor or outdoor use. Most of them are black letters on a white background (or transparent background). 
The different sticker packs include:
All Sticker Pack | 43 - All our current and best-selling stickers.
Small Sticker Pack | 6 - Six of our classic stickers.

Her Sticker Pack | 5 - A good / intentional mix
The Tote / Sticker Bundle | 22 stickers and the Micah tote bag.
Quotes Sticker Pack | 5 of our most viral quotes from Instagram


Fair Trade / Fair Wages
Printed and shipped in Puerto Rico
100% of profits supports our non-profit. Learn more here (happynpo.com) 
Details on shipping, visit HERE.