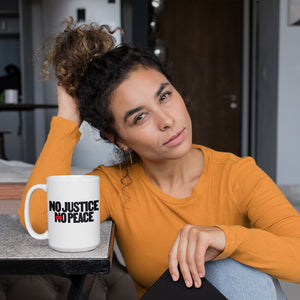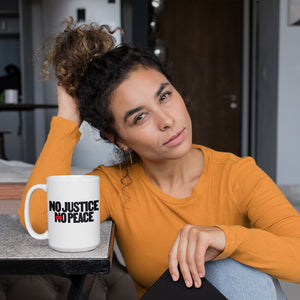 On Sale
No Justice, No Peace | Mug

Perfect for coffee, tea, and hot chocolate, this classic shape white, durable ceramic mug in the most popular size. High-quality sublimation printing makes it an appreciated gift to every true hot beverage lover.
Art on both sides

White ceramic
11 oz (0.33 l)
Rounded corners
C-Handle
+ 100% of the profits support our rebuilding projects in Puerto Rico, our social kitchen, our community enterprise, job creation, and more. Check out the work of our non-profit The Happy NPO!
Our products are made in the USA and printed in Puerto Rico in a sustainable and eco-friendly way. We use 100% biodegradable water-based inks that are toxin-free. We also employ from the local community, pay fair wages, provide training for their trades, and eat lunch together every day.
If you are looking for more details or information visit the FAQ section!