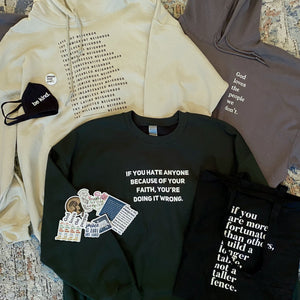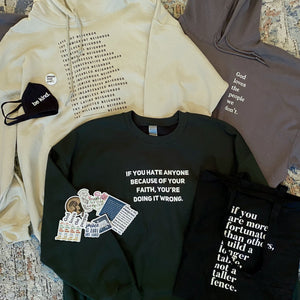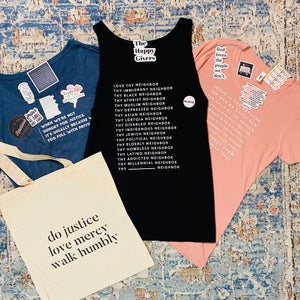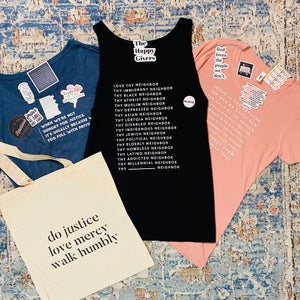 On Sale
Surprise & Delight Pack

Our Surprise & Delight Pack will be filled with over $100 dollars worth of products. Some are new colors we are testing, others are recently released sweaters from our local store, and some are sticker packs, ready to be shipped hats, old style mugs, and more.
Yes, each bag will be different... but they will all surprise and delight!
The Summer Options has tank tops, unisex tees, women's slouchys and more. 
The Winter includes hoodies and/or sweaters + more.
If you love it, you can sign up as a monthly subscription (to be surprised and delighted every month) for as long as you want.
So choose a gender, size, and discount - and get yours before we run out.
* The image is an example of the combos we recently sent and not an exact representation of what you will receive. But we promise to send a bunch of good quality goodies.


Fair Trade / Fair Wages
Eco-Friendly
Printed and shipped in Puerto Rico
100% of profits supports our NPO. Learn more (happynpo.com) 
Details on shipping, visit HERE.
Wondering about sizing? Here is our SIZING GUIDE