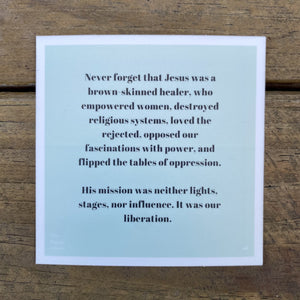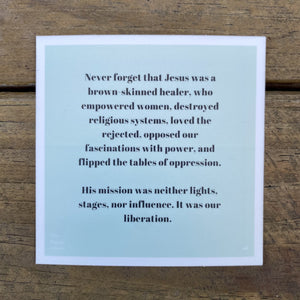 On Sale
Never Forget That Jesus ... | Quote Sticker

Never forget that Jesus was a
brown-skinned healer, who
empowered women, destroyed
religious systems, loved the
rejected, opposed our
fascinations with power, and
flipped the tables of oppression.
His mission was neither lights,
stages, nor influence. It was our
liberation.
---
A sticker for your water bottle, laptop, car, or mailbox. Put it where you feel it belongs! For indoor or outdoor use.
Fair Trade / Fair Wages
Printed and shipped in Puerto Rico
100% of profits supports our NPO. Learn more (happynpo.com) 
Details on shipping, visit HERE.