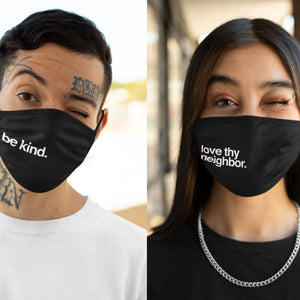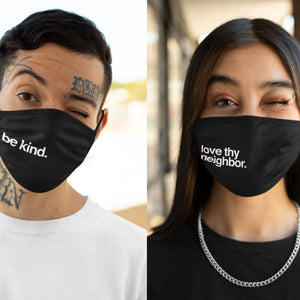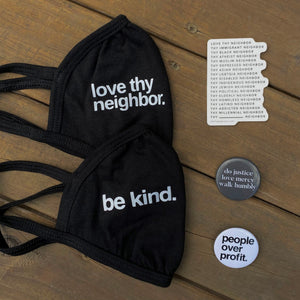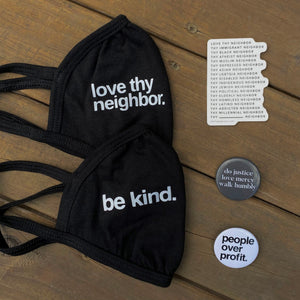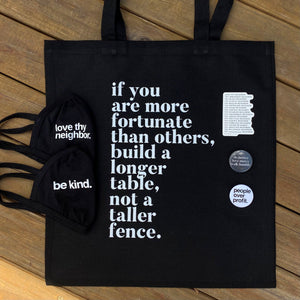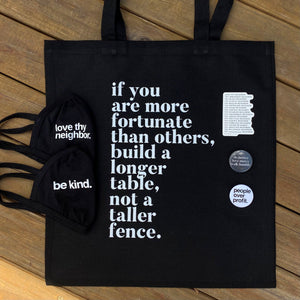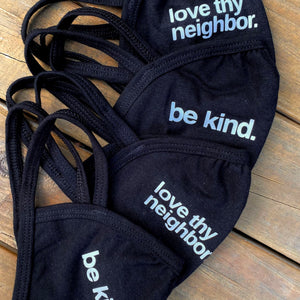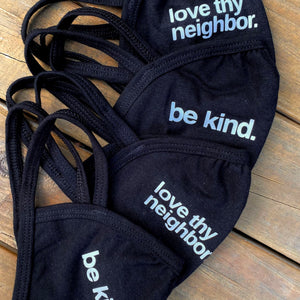 On Sale
Face Mask | Bundles

We have a variety of options when you purchase our face masks. Choose your favorite combo today.
These washable and reusable face masks are made from two layers of durable multi-strand fabric, with stretchy elastic earloops for comfort. They have been made in the ideal size + style for the average adult.
As always, our non-profit will use the profits for the benefit of others. This time, it's a 2x1. Every time you order one of our masks, you are donating one to an elderly person in Puerto Rico (with distribution already happening here, as well as in migrant camps in Tijuana).
---
Please read carefully before purchasing:
IMPORTANT: We do not make any claims to the medical benefit of these face masks. This mask is not for medical usage and is not FDA approved. These are not N95 grade respirators. It can give you protection from particles + it might help you be conscious about not touching your face and maintaining good social-distancing practices. The mask is a secondary measure of defense and you can read this article from the New York Times about the benefits of using them.
ORDER: Up to 10 orders per household. Our quantity is limited and we want to reach as many people as possible (plus, have more than enough to give away).
WASHING: Please machine wash in cold water, mild detergent only and dry flat. We do not recommend bleach.
Good information from the article above: "Dr. Soe-Lin said she believes an added benefit of a mask is that it serves as a constant reminder against touching your face, a major way that the virus is spread. But no face covering, whether it's homemade or a medical mask, makes you invincible. Pulling a mask on and off or fidgeting with it will lessen its effectiveness. And in theory, fiddling with your mask could contaminate it. Always remove a mask by the ear loops or the tie — never the part that covers your face. Dr. Soe-Lin said she has used cloth masks for three weeks and washes and dries them regularly. Someone with only one mask can hand wash at night and let it air dry. If a mask gets wet or damp while you are wearing it, it's less effective, she said."
REFUND or EXCHANGES: Due to sanitary reasons, all masks are final sale and cannot be returned. We do not accept exchanges, returns or refunds on this item. If your order has already begun to be processed, you will not be allowed to cancel your order. Please make sure all your information is correct before placing the order.

DISCLAIMER: Design and material may vary depending on availability. With the pandemic, it's challenging at times to obtain certain materials consistently here in PR which affect the design at times. Appreciate your understanding.
NEED ONE BUT CAN'T PAY FOR IT? Email us at info@happysonship.com - We have a few reserved for single parents and if we can, we would love to get it to you.