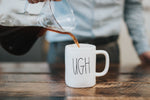 This list is personal. It's a collection of errors from the last 18 years of full-time church ministry. And I write this because even though it is a very personal list, I can hear helpful warnings for you (and me again). --- 1. When I Exaggerated The Story:  a.k.a. Embellished the truth – a.k.a. Took licence with reality – Lying, basically. It's one of the biggest temptations a preacher will face. But the truth is beautiful, it's daring, it's captivating enough. And it carries more power than any add-ons we can produce.   Say it like it is, or don't say it at all. 2. When I Ignored...
---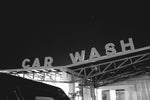 "You have not lived today until you have done something for someone who can never repay you." John Bunyan Craig Romkema is one of my favorite poets ever. He's 36, loves watching basketball and is an avid fan of geography. I met Craig in 2011 for the first time. And in that first encounter, I spent 20 minutes with my arms around him, praying. As I prayed, his mom kept telling me how hard the last few months had been. Craig's father had recently passed away and she was thinking of moving from Iowa to Raleigh to be closer to...
---
There's a new Instagram account that shows the value of preacher's sneakers. It went from 0 to 60 (more like 68 thousand followers) in less than 2 weeks. Of course I'm amused by the work of its creator, conflicted by the questions it raised, and annoyed by the extravagance of fellow preachers. And it reminds me when a few years ago, the private jet of a famous prosperity-gospel-preacher ran off a runway. Fortunately, nobody was hurt. But to replace the old jet, the preacher launched a fundraiser to pay $60,000,000 for a new Gulfstream G650. He suggested to his listeners that they all commit...