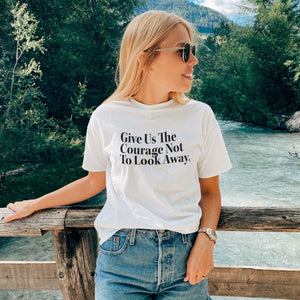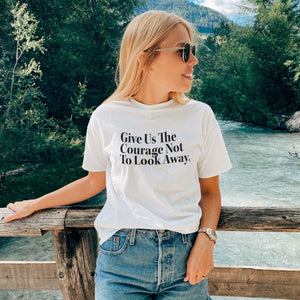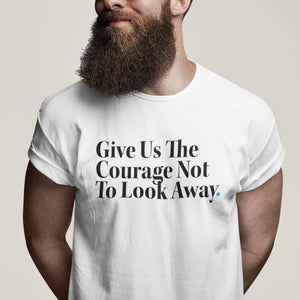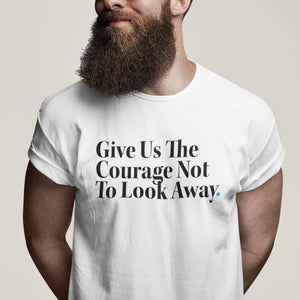 On Sale
Give Us The Courage | World Relief Unisex T-shirt

As the crisis in Afghanistan continues, The Happy Givers is partnering with World Relief, to support our newest arriving Afghan neighbors. Amidst increasingly divisive times, this tee is a reminder for us stand up, seek justice and refuse to look away from those who are in need.

The profits from these sales will go quickly and directly to this important work.
100% cotton
Runs true to size
Fair Trade / Fair Wages
Eco-Friendly
Printed and shipped in Puerto Rico
100% of profits supports our NPO. Learn more (happynpo.com) 
Details on shipping, visit HERE.
Wondering about measurements, sizing, and fit?
This is one of our unisex styles which fits regular on men and bigger on women. Check our recommendations for the perfect fit in our SIZING GUIDE.