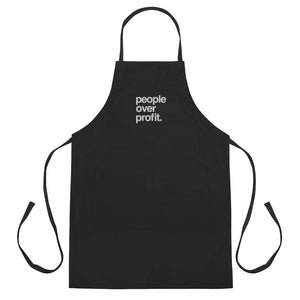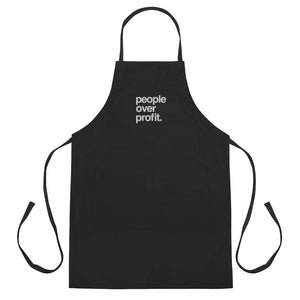 On Sale
People Over Profit | Apron

Thanks to this embroidered apron you don't have to worry about keeping your clothes clean when cooking! The neck loop and long ties, two front pockets, and intricate embroidery in front all come together in an eye-catching and comfy accessory that'll make you long for more time in the kitchen.

70% polyester, 30% cotton
Fabric weight: 9 oz/y² (305 g/m²)
Size: 20″ × 30″
Adjustable neck loop and long ties
Two front pockets
+ 100% of the profits support our children's home in Peru, our rebuilding projects in Puerto Rico, and our empowerment of migrants in Mexico. Check out the work of our non-profit The Happy NPO!